Steve Liebe     WI Registered Auctioneer LIC #871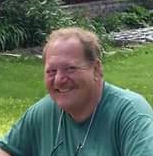 In 1940, after attending Auctioneer School in Mason City, Iowa, Jerome Liebe started Liebe Auction Service.  His son, Steve, started working with his father in 1970.  He worked all positions, including ring man, clerk, and cashier.  Steve attended Auctioneer School in Kansas City, Missouri in 1979 and continued to work with his father.  In 1985 Steve took over the business when his father retired at the age of 71.
Liebe Auction Service does estate, consignment, farmette, and business auctions.